After reading Tuvia Tenenbom's book, To Catch A Jew,  I have come to the conclusion that since Hitler didn't finish the job of ridding the world of Jews , the EU and the Obama administration will do him a favor and finish it for him. I was interested in the book because  my daughter decided to return to Israel, her birthplace, and mentioned how different the country is from when we left over 30 years ago. The author of that book, like myself, had left the country around the same time. Unlike myself, he came from a religious background and was escaping it. I was kicked out of the home and business my husband and I built in Yamit,  the first victims of the land for peace deal,a deal that Mr. Trump would call "stupid." I would agree.
Although my novel Love and Betrayal  here takes place there, none of my research uncovered the real reason Israel was pressured to give up the Sinai, which included oil fields and the city of Yamit. Mr. Tenenbom made it clear: pure hatred of Jews, which also means destroying the Jewish country. The EU, which is based in the "neutral" country of   Switzerland, spends billions for the PLO and propaganda against Israel, or as some like to say, those lousy Jews. According to Mr. Tenenbom's undercover operation as a German, he discovered the Palestinians love  of  Germans. No wonder! Touring the area, where most Jews never go and are not allowed, he saw many signs announcing financial gifts from that country.  Many of the NGOs are actually supported by the governments of European countries, especially Germany. Jew hatred is the mother's milk that Arab children are fed daily from infancy. Truth has no place when there's a nefarious agenda. The only thing they don't like about Nazis is that they didn't murder enough Jews.
Part of the propaganda fed to western journalists is the horrible poverty  of the Arabs living in Judea and Samaria.  The funny thing is that all the many mansions in that area are owned by "Palestinians." It sure looks like a lot of the EU and German money goes for personal expenses of PLO bigshots and employees. No surprises; Yasser Arafat's widow Suhi is sitting pretty in Paris with about a billion dollars.  A billion dollars would go pretty far to help those poor "Palis." Just last week we learned that a group of American families sued and won a case against the PLO for terrorism for the first time according to American law. Like a bad movie, our president intervened to lower the payout to the families because of the "financial straits" the PLO is in. Funny, Mahmoud Abbas is building a palace for himself, but I guess our government and all the Muslim Brotherhood officials embedded in it, don't really care as long as the hate and murder is  directed at Jews.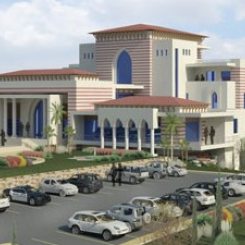 The most interesting chats and interviews in the above book were with the lefty Jews who had no idea that they supported the people who unabashedly and unashamedly announce their hatred of them. To make their feelings even clearer  to the dumb Jews, the faux Palestinians murder, kidnap, and shoot IEDs into Israel  to make it clear they aren't  playing.  The self- loathing Jews, who have NEVER visited Judea and Samaria, continue their ridiculous daydreams of peace and love while getting paid by the same no good NGOs to trash and smear their own people and country.  Think JStreet in Hebrew. It turns out the most famous reporters at Haaretz, the biggest left newspaper in Israel, have never gone to Judea and Samaria, and don't speak Arabic!
Why is this important for Americans? Our Jewish community, which until recently has felt  an integral part of American life has begun to see a world that is once again  creating a  toxic atmosphere for Jews. We see a government that ignores Christians being slaughtered all over the world and instead, focuses on a country that is about nine miles across and about the size of New Jersey.  Jordan was  given to Palestinians and Israel to Jews, but apparently the UN and its sub organization UNRWA, support and cheer three generations of "refugees" while Yazidis and Christians are literally dying for a safe place to live. The Iran deal is nothing but a promise to wipe Israel off the map.  When that's done they'll get rid of the Jews, Christians, and other troublemakers here and the world will be one big Muslim family.  I'm waiting to hear the presidential candidate who announces that he (or she) will get rid of any Muslim connected to the Brotherhood or its affiliates that are embedded in our government.   Until that is done, our country will have unending troubles with terror and the Jews who were on the side of our enemies will eventually find their heads on stakes while all their "allies" dance in the street.