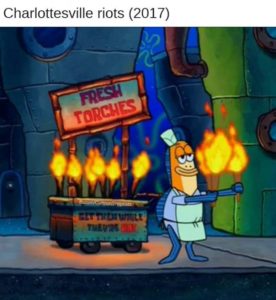 Charlottesville, Virginia was a sleepy little southern town until murder and mayhem not only woke up its citizens but the rest of the USA. Tragically, our country was treated to a show of violence and murder by "right wing" fascists as well as "left wing" fascists who declared the destruction of Southern monuments a viable tactic to destroy our country.Somehow, every news report forgot to mention the reason for the protest. All I heard for a couple of days was that the President didn't say what the Fake Media, DemoratsDemocrats,Steven Hayes, Karl Rove and other assorted NeverTrumpsters wanted him to say because…. The rest of us are sick of it and all the senseless hate that our media appears to relish. We are at a flash point in our history and it is time to find common ground before it is too late.
Most Jews, even if they eat bacon three times a day go to synagogue on Yom Kippur. Although many people recognize that as a fast day they may be ignorant of another one,the commemoration of the destruction of our holy Jerusalem Temple-twice.Senseless or baseless hate, in Hebrew,sinat chinam, caused their destruction. This is not my opinion, but the conclusion of ancient Talmudic rabbis. For those who have no idea what I'm talking about The Talmud is a compendium of stories and Jewish laws written in about 200 AD. That's over 2000 years ago! Unfortunately, our "brilliant" elites in fields like archeology and anthropology buy the cultural Marxism propaganda of " all cultures are equal," so the Maya, who had a savage and blood thirsty culture is held up as amazing and all Native American tribes are "peaceful." Funny, but our own Judeo-Christian values is verboten in schools.Perhaps, if boys and girls learned that our country was built on the Judeo- Christian ethos of kindness and forgiveness it would be easier to find common ground.
I heard the president state that we all love our country. He said that no matter our race or religion, we are all Americans. I agree, but I've learned to keep my mouth shut because I have lost too many jobs because of my opinions.I'm afraid that if we continue down this road we will face G-d's wrath and suffer our own destruction.Our country is at a terrible turning point. It is time to find things we agree about,instead of creating controversy. We don't have to agree on everything, but we should agree that the first amendment gives us the right to have an opinion. Does anyone agree with his/her spouse 100% of the time? Siblings or children? What happened to discussions and compromise? Our country isn't perfect. People aren't perfect, but the Judeo- Christian ethic is " Do not do to others what you don't want done to you. " stated by Hillel or " "Do unto others as you want others to do to you." stated by Jesus. It was said for a reason – the tragedy of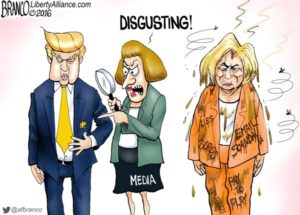 senseless hate.