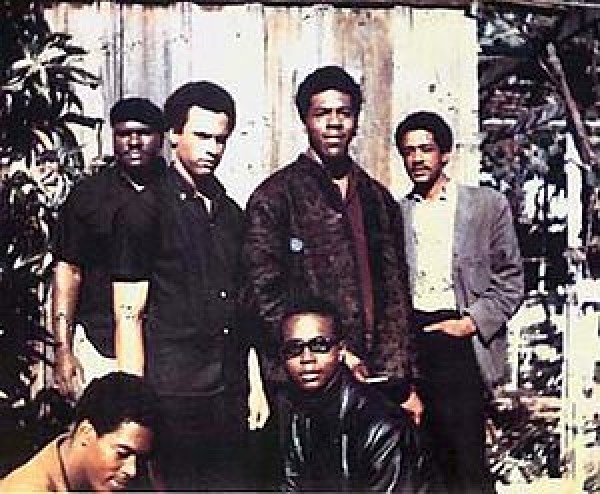 Here's one for you. What do Broward School Superintendent Robert Runcie, Trayvon Martin, NAACP, and President Obama have in common? Strangely,all of them are connected to the new Broward County Discipline Policy. This disturbing new policy has been sold as the panacea for the high number of black males arrested and sent to juvenile detention centers. This new statist policy is promoted by the NAACP (see link) and quoted below. This ludicrous experiment of course, got very little attention from the media or questioned by the Broward County Board of Education. Here is the link to the NAACP http://www.naacp.org/pages/trayvons-law-summary
"In addition, state advocates can include policies that aim to dismantle the school to prison pipeline – which are critical to keeping youth safe and in schools." Every time I read that I could swear that it grammatically states that "the school to prison pipeline" is critical for school safety but I digress.
There's also an interesting Iranian connection here. According to NAACP Criminal Justice Director, Niaz Kasravi, this type of racial disparity causes issues outside of school. Perhaps the Iranian Dr Kasravi and special White House advisor Valerie Jarrett are acquainted? "This is the same problem of racial profiling that we see happening with the stop-and-frisk abuses, the same problem that led to the death of Trayvon Martin," Kasravi said. "It is time that we break this vicious cycle, and we focus on investing in our student's education, versus investing in incarcerating them." Perhaps, Niaz Kasravi PHD, if Trayvon was arrested for the stolen jewelry and drugs he'd be alive today.
Click here for full the description of Trayvon's Law.
The reality is that NY Police Commissioner Ray Kelly has a better concept of what works and what doesn't than Ms. Niaz Kasravi who has a PHD in criminal justice and never worked the streets. In addition, it was NEVER the school who pressed charges but Broward Resource Officers placed in the schools for security.
Although "The stark reality is that violence is happening disproportionately in minority communities," Kelly went on to say, suggesting that police are saving more minority lives, not just targeting them for stops. He continued by stating that the murder rate has gone down 50% since the program was instituted.
Now to our Harvard educated superintendent who never taught, but worked under Arne Duncan as technology consultant and Chief of Staff. He was voted in as superintendent by a well paid Board of Education that must never have heard about Chicago corruption. Instead, they probably thought it would be great to have someone tied to our Chicago political machine president. I suppose all those nefarious connections will make Broward County, which has the dubious honor of winning an award explaining Common Core, a pioneer in public education, but as my husband says,"Public education is child abuse." Quoting Carl of the Blog Spot I have to add,"What could go wrong?"