Michael Savage on Jimmy Carter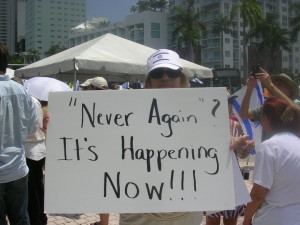 According to Rashi, the great Talmudic scholar, only one fifth of the Hebrews left their slavery in Egypt. Hard to believe, but the majority stayed and chose slavery instead of freedom. Today I watch in horror as I see Jews doing the same thing.
The self proclaimed anti-Semite Jimmy Carter was invited to speak at Yeshiva University's Cardozo Law School, the cowardly board of a Great Neck synagogue disinvited champion of freedom Pamela Geller to speak, and ignorant Jewish gun control advocates decry the 2nd amendment. All have something in common. They have chosen the easier and safer route of slavery instead of freedom.
The 2nd amendment was included in the Bill of Rights to protect average citizens against totalitarian regimes. It's not like we haven't seen murder and mayhem in the 20th century before. Maybe all these "intelligent" and "elite"Jews have a case of collective Alzheimers because we know that Hitler confiscated all the guns before imprisoning Jews in ghettos and transporting them to Hell. Lenin confiscated all the guns of an armed population, and the only way Jews survived in Arab countries was by being servile dhimmis (second class citizens) who couldn't even walk on the same sidewalk as Muslims- no less have the right to bear arms.
Jews have a history of cowering in order to survive. It's time we stand together with stalwart heroes like Pamela Geller, Andrew Bostom, and conservative martyr Andrew Breitbart who died standing up for our first amendment rights. "Never again" isn't just a pop slogan. It has to mean something. Freedom involves risk, but without risk there is no freedom. What do you choose?